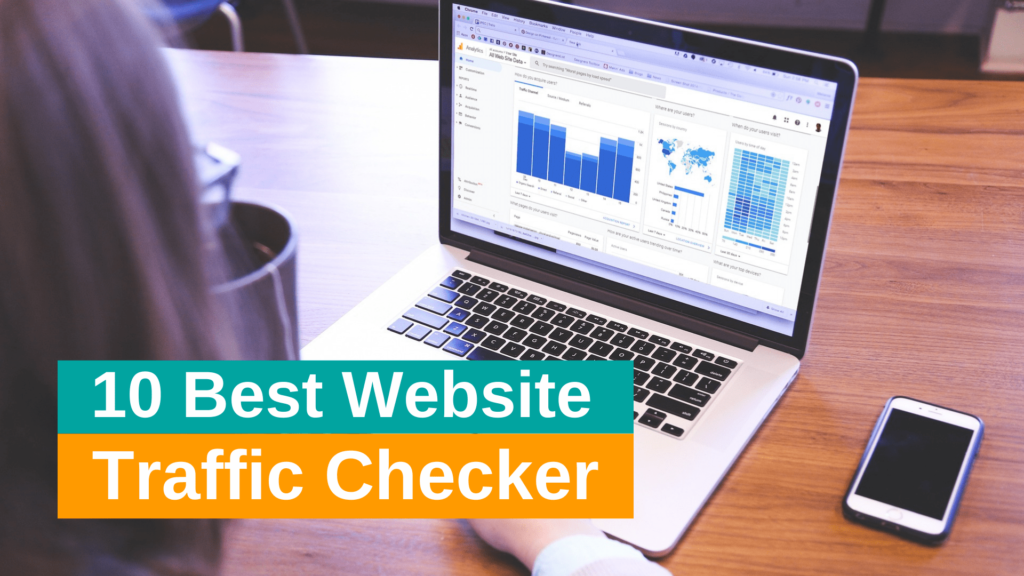 Best Website Traffic Checker
If your business has an online presence and you are not monitoring its digital performance So, you are missing a huge opportunity to grow faster than your competitors. In order to get an understanding of how your domain is performing online, you should check your website traffic. Through which you can make changes to your website, its SEO, and its content.
By checking your website traffic religiously, it will help you to improve your strategies and tactics to enhance your target audience which will make your online presence more successful.
Keeping track of your website regularly will help you to survive in the competitive online marketing environment.
In this article, we will let you know about the 10 best website traffic checkers tools that will help you to know how your website is performing in the market.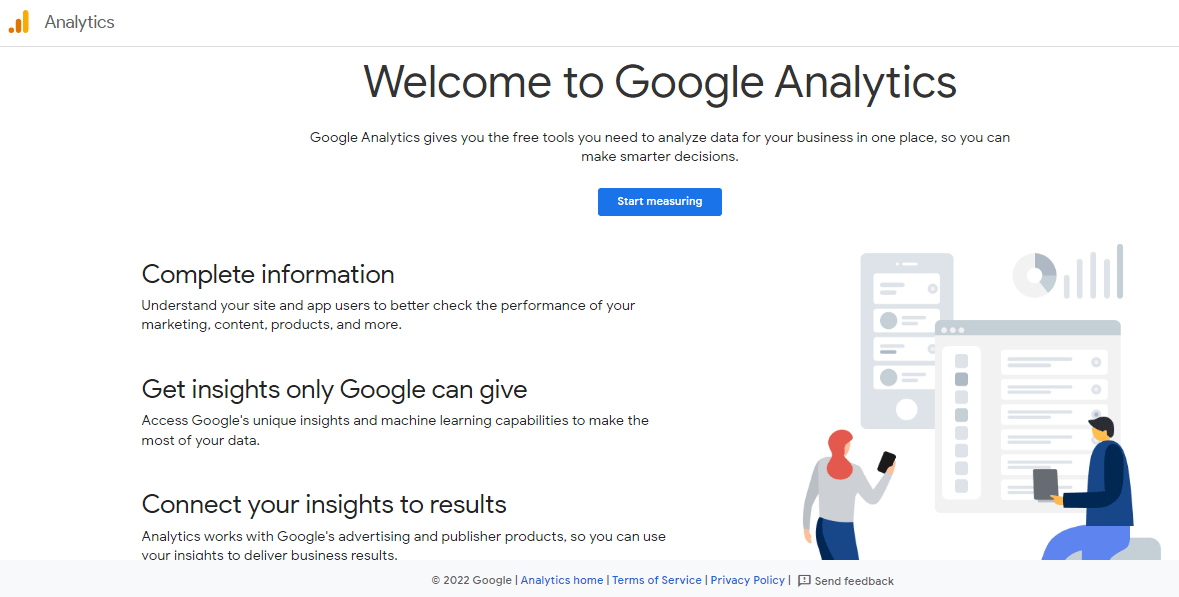 Google Analytics is a free tool that allows you to track the number of visitors on your website, where they come from, how much time they spend on your site, and much more. It is not as advanced as some of the other paid tools but it is still very powerful. 
There are two ways to track your website traffic. You can either use Google Analytics or a free alternative. Both have their pros and cons and it is up to you to choose which one works best for your situation.
With a tool like Google Analytics, it's easy to see how much traffic you're getting. But how do you know how much traffic *you* are driving?
You can't always trust the numbers that you're seeing. A reliable way to measure your site's reputation is by doing a bit of due diligence and using third-party tools to monitor your site's traffic.
For several reasons, you can get benefited from Google Analytics. Some of them are:
It's simple
There is no charge for it
Website visitors can be tracked
By tracking visitors to your website, you gain valuable insight
It makes it easy to track conversions
You can get to know how people use your website
It is possible to find out which pages are most popular on your website
SEMrush is an all-in-one marketing tool and the go-to solution for businesses serious about their digital marketing. It provides a feature-set that includes competitive research, keyword discovery, and website audit, rank tracking, paid search and social media advertising, content optimization, and much more.
It is the best tool for keyword research, competitive analysis, rank tracking, and backlink monitoring. SEMrush is one of the most powerful tools in online marketing.
With SEMrush, you can see all pertinent data about a website or a domain: estimated traffic, keywords, backlinks, social signals, and much more.
Ahrefs is a popular link-tracking tool, which helps to assess the effectiveness of content marketing, keyword research, and competitor analysis.
It is the most comprehensive and robust SEO toolkit on the market. It allows you to track your site's performance, backlink profiles, keyword rankings, and more.
There are a lot of SEO tools out there, but Ahrefs stands out because it's more than just an SEO tool. It's a complete web analytics platform that allows you to monitor your website's traffic and search rankings in real-time.
It also includes other tools like a keyword research tool that helps you find low-competition keywords that can be used to make you grow faster among your competitors.
For anyone who wants to improve their content marketing game, we can offer a free version of our starter plan. It will give your team access to all the essential tools that allow you to discover new content opportunities. It will also track how many people you bring in with each piece of content.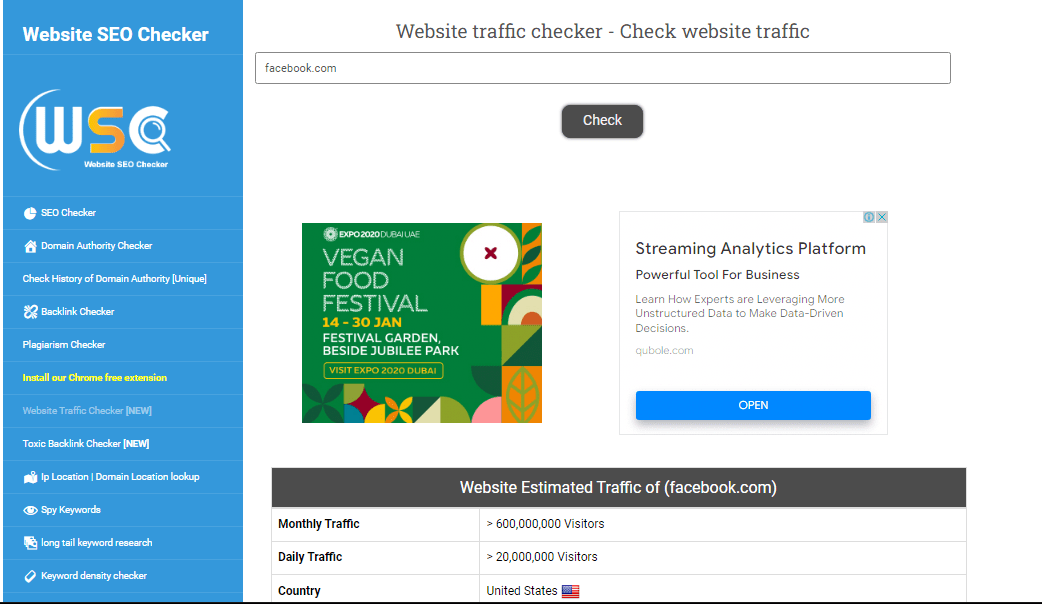 This is a very easy-to-use tool that is included in our list of free tools for the monitoring of website traffic. Users of Websiteseochecker.com can get detailed information about the daily and monthly visitors of any website with just a click.
On this website, you can check your website SEO, keyword density, spy keywords and it also provides many features that will let you know about the current growth of your website.
Additionally, they provide you with a chrome extension that you can install in your Chrome to take advantage of its features.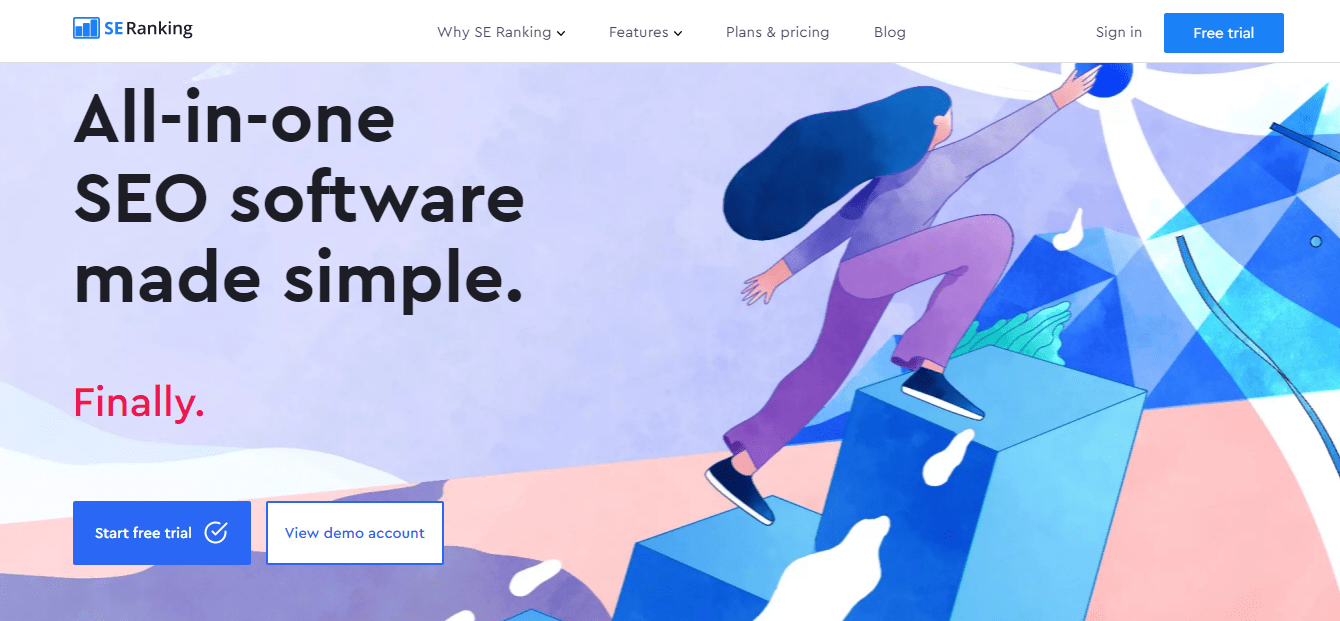 Checking traffic on any website can be done easily with this tool. You can get free traffic estimates for any site by visiting this site.
SE Ranking has a user-friendly interface and its free version is easy to use and provides more accuracy. It is easy to get all the information you need from their website by entering the URL.
The information displayed here includes page views, traffic cost, ranking keywords, and more. It is an excellent tool for obtaining all this information for free. They also have a premium plan if you'd like more access to advanced features.
SiteChecker is a tool that monitors the health of your website. It checks your site for broken links, error pages, redirects, and other potential problems that could be causing issues with your search engine rankings or conversions. It also checks for any malfunctions that may be affecting your site's performance (slow load times, outages, etc.).
This is another web traffic check through which you will receive a complete analysis of your website. You will also receive a complete SEO analysis, which helps you improve the dynamics of your website and strengthen your online presence.
By monitoring these aspects of your site, SiteChecker can ensure that it continues to run smoothly and effectively. If something is wrong with the site, it will alert you so you can take action immediately.
Spyfu is the only tool of its kind that lets you discover what keywords and competitors your competitors are spying on. Spyfu is a great tool for finding out what keywords your competitors have been targeting and what they have been spending their advertising dollars on.
Google keyword planner is limited to 10K searches per day, so you can't use it to find out what your competitors are actually doing. With Spyfu you can see exactly which keywords and search phrases your competitors are bidding on in Google Adwords, Amazon, and Facebook.
Spyfu is an excellent research tool and it saves you time when doing competitor analysis. This is because it puts all the information in one place and makes it easy to compare against each other.
QuantCast is a web and mobile analytics tool that helps website owners understand who is visiting their website and how they got there. QuantCast audience measurement covers over 100 million Internet users. It is an online measurement company that uses big data to offer actionable insights into marketing and advertising through its products.
Using Quantcast's measurement and analytics suite, businesses can make informed decisions on how to improve their site's performance.
Since Quantcast has the data, their analysis tools are quite robust. Their website traffic information includes visitor demographics and behavior, in order to understand who your customers are and what they do when they get on your website. This way you can optimize your site for the best possible conversion rate.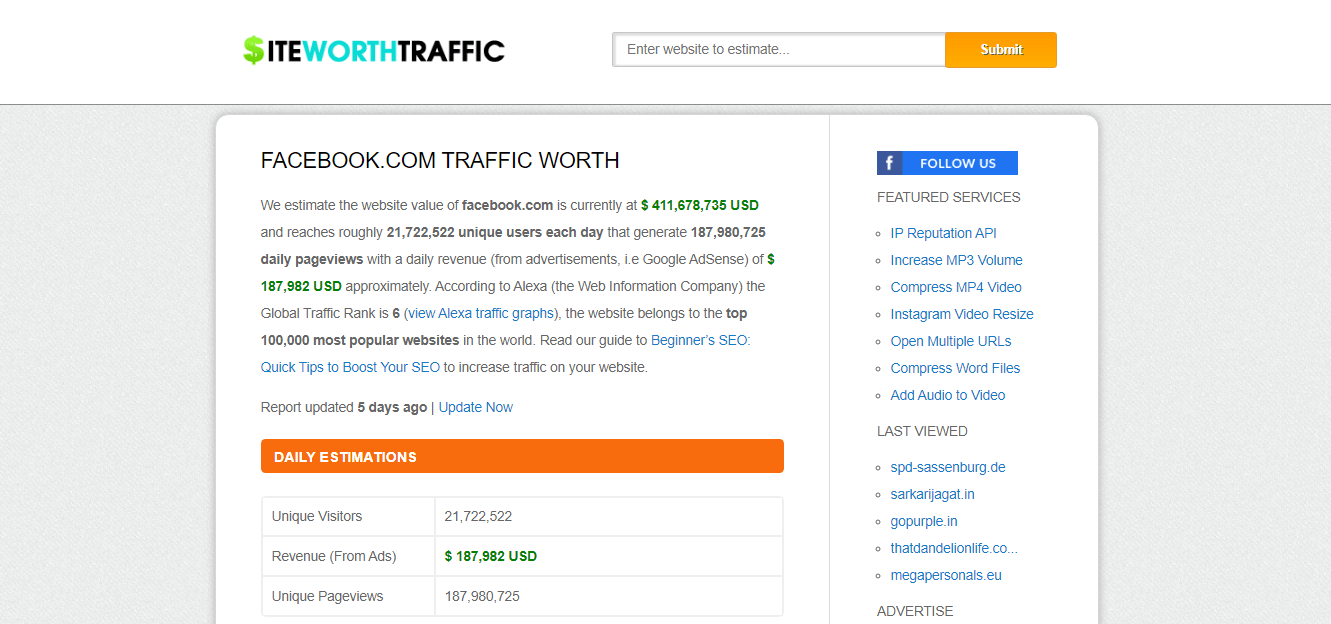 SiteWorthTraffic is a free traffic estimation tool that helps you to find the approximate value of your website. It also estimates how much revenue you could make from your website, by showing ads or affiliate products.
SiteWorthTraffic does this by combining Google Adsense and Amazon affiliate codes with real-time Adsense pricing data from its competitors.
SiteWorthTraffic is a tool that will help you to get free unlimited backlinks and traffic to your website.
This tool will automatically complete the following tasks for you:
Create unlimited backlinks
Find unlimited websites that accept guest posts
Discover the most searched keywords in Google, Yahoo, and Bing
Get high PR backlinks from niche-specific sites
Get creative ideas for content marketing by browsing recently updated blogs
We also include PR News in our list of free tools. It has a domain that looks like a news website but is actually a traffic estimator tool that estimates traffic on your sponsored posts or blog posts.
There is a user-friendly interface to make it easy to understand how you can monitor your online presence and know your target audience from anywhere. Predicting and analyzing traffic to your sponsored posts is a major aim of this site.
Final thoughts:
SEO is one of the most important strategies a company can utilize to drive traffic and leads. And while it used to be an easy process, in today's competitive market, it has become more complex. As a result, a lot of companies are failing to achieve their goals.
The first step to getting higher rankings is making sure your site is SEO-friendly. That means optimizing your site for both mobile and desktop users and making sure you have a responsive design that will look good on all types of devices. It also means using an SEO plugin that will help you write better content and keep track of your website.