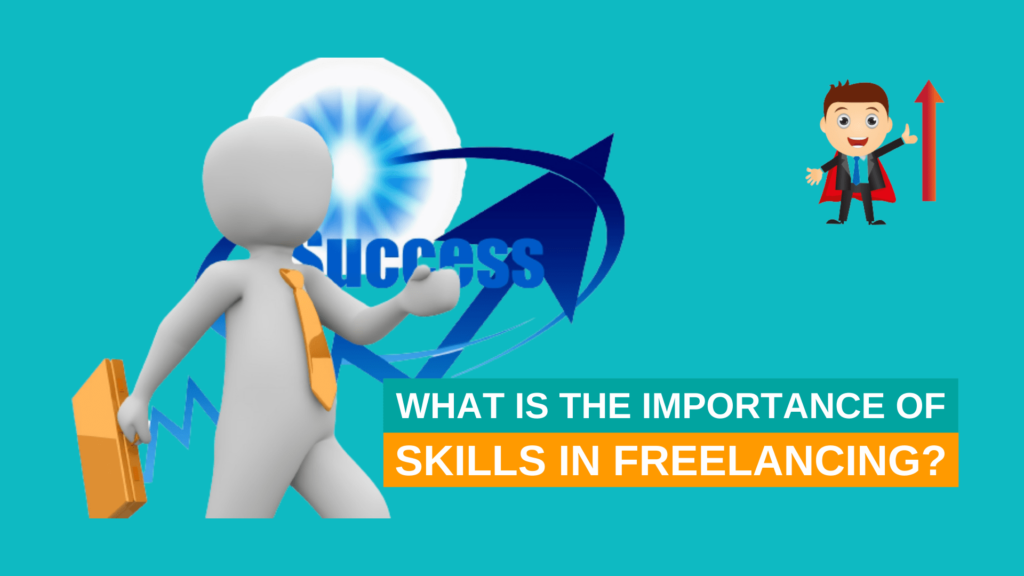 Introduction of Skills
Over the period, what matters is how much you learned something from an experience that if you do that certain task again, you would be able to do that with more expertise and in lesser time. The things that help you do that are called skills. Skills are a person's capabilities to do some tasks that are gained through either personal experiences or professional experiences by solving different problems, by doing different chores. These skills are then used for more tasks added to them that make a person mature professionally and personally. They should be developed properly to boost up your confidence in your life overall. They give the individual the necessary expertise in his area of focus, or whatever he is up-to.
Importance of Skills
Skills are the bridge to the productivity that paves the way to success in your life. Skills are not just fake-made; they are just the most prominent feature in your successful life. When you go for the interview, your skills are the key to your acceptance of the job. When you are communicating, your skills are the only way that boosts your confidence on a certain topic. Your resumes, cover letters, etc. will light up just with your hard-skills and soft-skills portion. They will pave the way for opportunities and success without you even knowing it. Skill is like the respect that cannot be earned financially, it can only be earned through hard work and keenness in certain tasks. This is what makes you different from the people that don't have them.
Skills in Freelancing
Freelancing is a trick that only some people got to the core of. Freelancing is a building that is standing on the base of skills that includes both hard or core skills and soft skills. In freelancing a person needs hard skills for a specific type of work he is doing and he needs to be an expert in that. There is no compromise over it, for example, if you are writing content, you need to be a good researcher and a writer. They are learned through practice and they can't be compromised. Hard skills can only be learned by passing through different stages of learning, you skip one and you are doomed.
When we talk about soft skills, it is an innate thing. Like how you respond to things, how you communicate, how you manage your time accurately. These skills are not learned; they reflect you that is why they are more important than hard skills. Like we take an example of a person who doesn't even know how to type properly, but his soft skill of "keenness and fast learner" makes him learn that hard skill within no time. And then there, he will be of no match within some time.
So while doing freelancing, you need to evaluate yourself of certain soft skills that are going to help you over your path to success.
Types of Skills Needed in Freelancing
Major types of skills that are crucial for every freelancer are as follows:
Communication and Interpersonal Skills
Everyone thinks of freelancing but not everyone can do it. Why? Because not everyone is good at understanding and expressing. While freelancing you need to understand what the client wants, even if is not a good communicator you need to understand where his thoughts are leading him to. Afterward, you need to express yourself in a precise manner that how can you manage his work, instead of making him more doubted and confused.
Making a circle with freelancers of your niche can do wonders for you in your business. But for that, you need to make a network and manage it which requires networking skills.
It is not a considerable thing for most people who are not in this field but it is challenging, not letting yourself worn-out because of the pressure of work and not having the environment to work in can be challenging.
Patience and Perseverance
As a freelancer, you are not thinking about a single thing at a time. You are thinking of the next project you should hunt on, the client who is not replying, the client who might not be satisfied with your work, the current project you are working on, the pay you didn't receive for a certain project you had worked on – all this can be tiring but you have to keep yourself up-high to achieve the goal you want.
Passion and Curiosity to Learn New Things
No one can ever deny every freelancer, successful or not is a versatile individual. He can play with the changing rules and still can win. These skills are what make you different from other freelancers by updating yourself and keeping to learn new things and be afloat.
This is the key to a great freelancer from a good one. Once you will know how to manage your tasks assigned you are making it to the top. Managing more than 1 client at a time, getting their work-done according to their demands, being on your own, balancing your lifestyle is the greatest skill which can't be justly rewarded in a shorter period. But its awarding for the long-term goals for the individual
How Skills can be Improved?
One should not be disheartened reading about the importance of skills, remember where there is will there is a way. Try learning skills from someone capable of teaching you, read books that boost you to learn new things and the skills you identified are necessary for freelancing and you are lacking them, take more challenges personally to improve yourself professionally, just never lose hope you just need to be focused and passionate about something. And sooner or later you will be there.
No one just learns to swim with a single touch with water, they have to drown themselves to learn how to swim. If anyone can do that, you can do it too. Believe in yourself and you are good to go!