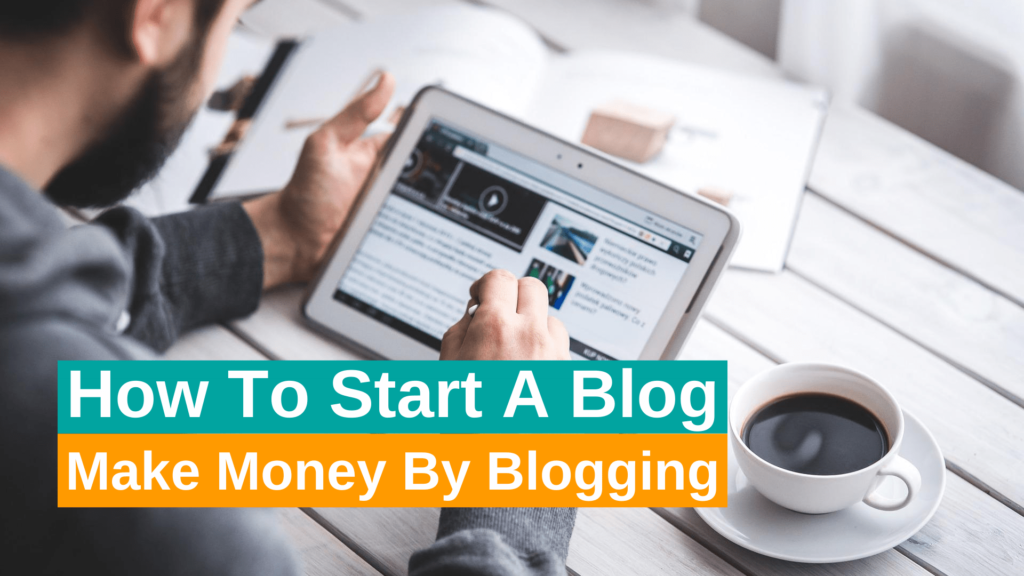 How to start a blog
Blogging is a very common way of earning money in the modern world. Everyone can do blogging but sticking to this and earning from it is not easy for everyone. One may choose blogging as part-time work or as a hobby. If you want to make this blogging profitable you have to work on it like your business instead of working as a hobby.
How to create a blog is the question of every second person and it can be easy and tricky for different people. If you follow some rules, make a plan, and stick to it you can earn from blogging in no time. When there is a plan there are ways to execute it, because random efforts are useful only for a short span.
There are following steps that if followed orderly help you to make money and can answer the question of how to start a blog.
Step 1: Selection of blogs niche
Selecting the niche of the blog is the most crucial and most neglected part of business blogging. 90% of bloggers are unable to earn money even after writing hundreds of blog posts. Some are earning but the amount they are earning is not useful for them at all. New bloggers usually come up as their hobby but they don't know how to make money blogging. Niche will set your future what will you earn and for how long you can earn.
Keep market trends in mind
The first step in selecting a blog's niches is keeping audience, market, and trends in mind. If you choose a common topic there will be more completion and less distribution of audience on your blog. Firstly consider yourself as your blog audience, and focus on the niches you are going to select. If nothing works, go on different websites consider the problems of people they are facing more.
If you find your niche suitable and beneficial for you, go for it, and if not change your niche. After selecting a niche try to select a narrow topic. Don't go for multiple topics at the same time, this will lessen your audience engagement in your blog post. For better engagement and quick earning use an affiliate marketing strategy, links in your blog that are comparable to your particular niche.  
Step 2: Choose hosting and domain name
In way of how to start a blog domain name and hosting is the second most important point after finalizing your niche.  This hosting will make your bog visible to other people, share and secure your data for better privacy protection. Another thing is a domain name that is the brand name and the first thing your audience will see on your page.
Selecting a perfect domain name
While selecting a domain name keep the name as simple and short as you can. Two words domain names are preferable and are easy to find for people. Do not use any numbers and hyphens in a domain name as it will make it tough for your audience to search you and read your blog post. Prefer .com in your domain name as people use the .com domain name in 99% of their search on social platforms. Above all domain generators, free tolls are available that will help you to select a shot and attractive domain name.
Selecting hosting platform
For those who are looking for how to start a blog for free WordPress is a free publishing platform and is common among new and professional bloggers. This platform is ideally used with Hostinger hosting for a better experience. After selecting a domain name and deciding platform next step in blog creation is choosing a plan.  Different plans are available from basic to pro-level and one can select them keeping his financial state in mind.
Creating domain name and account
When you are done with plan selection, you have to write your domain name. Use simple words without any space and look if it is available for you or not. Making a  Hostinger account is another step that can be done by providing all information displayed on your PC screen. Choose an account plan from 24 months to 36 months all depending on your savings and budget. After clicking on the agreement notification a message of your successful purchase will appear on your screen.
For creating a  Hostinger account enter your domain name, email id and make a strong password. After this click on the log-in icon and enter the domain name and password you have generated a few seconds ago. The next and final step will be the installation of WordPress and here website creation is complete.
Step 3: Designing a blog with a theme
When you are done with part of how to create a blog, it's time to make your blog website more beautiful with the theme. This part can be a little technical for beginners but this can be more fun and less technical by using WordPress free themes. Several bloggers use the same WordPress website but many of them have a uniqueness in their layout and look. This is all due to the big range of themes available for bloggers for free.
Choose different color patterns and layout plans for a more professional look. Go for a unique color combination ad classy look; avoid overstuffing of things on the main page.
Step 4: Create the first interesting blog post
The difficult task of website creation is done, but your blog website is still empty with nothing to attract your viewers. Here comes your blog post but mostly new users are in confusion with how to create a blog. You must divide your blog into two pages. The first page is about your blog including about page, privacy, and contact. The second page is the things that you want to sell or post during your blogging journey.
Step 5: SEO and analyze your blog post
Blogging can be money-making only if you have many things to tell your viewers. For those who are looking for how to start a blog for free and earn money at the same time, SEO is the key thing. You can use high competing keywords in your blog post to attract more audiences.
Google Analytics must be installed n your PC to monitor what is going on with your blog website. This code will update you about the performance of every post and overall website. One thing must be kept in mind that only SEO will not help in developing, the content of the blog matters a lot. Before writing any blog for your website decide the goals of your post, the audience for which you are writing, and the most important solution you are offering.
Step 6: Promoting your blog website
The most difficult part after creating a blog website is its promotion. Promotion can be done manually or by using different social media platforms. You can share your website in different Facebook groups, join different platforms like Quora and help others to get more readers.
Conclusion:
How to start a blog is not much easy and not simple at the same time. Constant work and spending more time on the promotion of your website can be helpful to some extent. When it comes to how to start a blog for free this is possible by using free hosting websites. This website allows you to share your blog with others by providing different themes and features to make a website more attractive and classy.