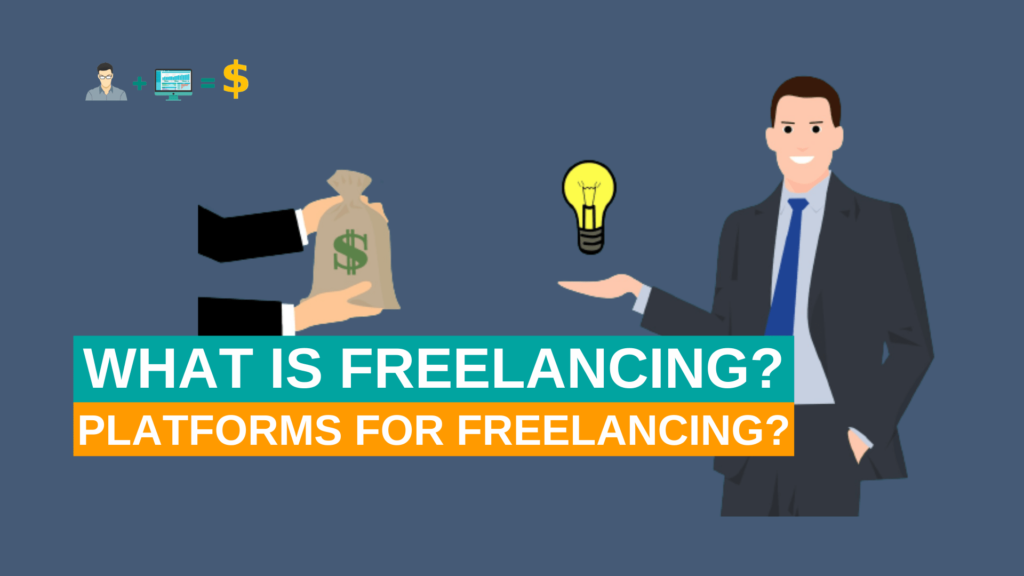 What is Freelancing?
Freelancing is one the most influential word of the last couple of decades. Freelance, freelancer, or freelance worker is used for people who are self-employed to offer their services to a client or multiple clients and on professional marketplaces. They are not necessarily committed to a particular company on a long-term basis.
Freelancing is the work of the future as it provides freedom, flexibility, independence, and work from home opportunities. In freelancing, you have a legal right to decide almost everything related to your work.
How we can get this skill
The plethora of skills is under the umbrella of freelancing but freelancing itself is a skill. The process of learning to freelance is not as difficult as you thought although we can learn it from different online platforms include paid or free courses. In freelancing, you have to use your soft and hard skills with some techniques and methods to sell your skill to buyers in a predominant manner to gain a competitive advantage over the other freelancers on marketplaces.
Fields, professions, and industries where freelancing is prevailing include: writing, graphic designing, video making, and editing, web development, SEO, illustration and translation, film and video production and so many diverse kinds of work people are in doing freelancing.
Importance of Freelancing
In an era of revolution, everything is moving towards progress and technology has overpowered almost all over the world, freelancing is one of the major growing industry in the current world and it is playing an essential role in the world economy. Millions of youngsters are join freelancing platforms and offering their services. Freelancing means be your own boss, earn as much as u can according to your needs and wants in your own time and space. If you don't want to do a full-time job or business then u can also do freelancing as part-time work to earn a good amount and it is the best way to do short-term contractual based work. Freelancing has its benefits rather than the 9-5 job which will improve our wellbeing and growth mindset.
Who can do freelancing?
A person who belongs to any profession, any field, and having any qualification can do freelancing. A degree is not a necessity in freelancing. A person who cannot find full-time employment, who wants to pursue their passion as their profession, who want to spend their spare time to earn money through freelancing .freelancing is also taken up by the students, permanent job employees, retired persons, Homemakers, aged people, teenagers, who want to become self-employed and independent person. There is no discrimination among the gender, color, caste, and religion like other casual labor organizations.
Freelancing can be done by anyone who wants to fulfill their goals and dreams in a lesser time by landing more clients and getting more projects. An individual who has a regular job can also do freelancing to generate extra income.
Why freelance
The irresistible question is why freelance so, here we are writing your curious thoughts

Be your own boss
This is one of the leading reasons for the enthusiast individuals to switch their traditional job and do freelancing .you do not have to cope up with your arrogant boss and the management. You have your freedom to do work in your comfort zone and time.

No strict rules
You do not have to follow the traditional rules and policies of the office management. You do what u love you are not restricted by rules and regulations. You don't have to please the management for any reason.

Managing time
Your working time is in your control if you are a night owl you can work your projects up to late nights or vice versa considering your deadlines. Unlike regular jobs, you are not a prisoner of the time. Time is one of the attractive reasons for the person who wants to do freelancing.

Learning experience
In freelancing, you have learned more than the regular job such as sometimes you get challenging and diverse kind of work with which you learned more advanced skills related to your specified niche.
Earn more
At the beginning of freelancing, you may earn less if you are inexperienced in your field then you sell your services at low prices compared to the experienced ones but with the time you gain experience, learn advance and dominating skills to sell your services at your desired prices.

Better communication and confidence
Communication is the key to every business or job in every physical or digital marketplace. After dealing and communicating with multiple clients with different mindsets your interpersonal and negotiation skills are nourished and your confidence is increased more with the completion of successful projects and after solving the in-between obstacles.

Clients and projects
This is one of the dominant factors of freelancing that you have an opportunity to choose your clients and projects. if you are an app developer but you don't like to develop game apps so, you don't have any burden to commit such a project which you don't love to work same as if the client is giving you trouble you would not love to work with such clients .in freelancing you have a liberty to choose your projects and clients.
 Casual attire
The dress is one of the pleasing features for the individual who wants to do freelancing because you don't have to follow the proper dress code for work .you can also do your work in your PJs or u could choose any attire of your interest to do freelancing.
Where we can do freelancing?
Here we enlist the few top-rated competitive marketplaces for the freelancers
Except all of these professional platforms, there are so many websites are also available. Particular sites are also available for your relevant skill for freelancing
Risks in Freelancing
You can undergo both financial and health risks.
Financial risk
If you are not an expert in your selective skill then or if you are unable and unenthusiastic to generate enough income through your projects in the interest of your financial needs then somehow you would suffer from some financial risks.
As in freelancing you may not receive the perks of employments as a pension, bonuses, and provident fund.
But do not get panicked these risks are manageable if u acknowledged all the facts regarding freelancing to make it your full-time work.
Health risk
By doing freelancing self-employed people do not receive the employment benefits such as sick leave, paid holidays, and health insurance. Some people doing freelancing passionately and neglect their health as they generating more income through it. Health management is one of the cons of freelancing.