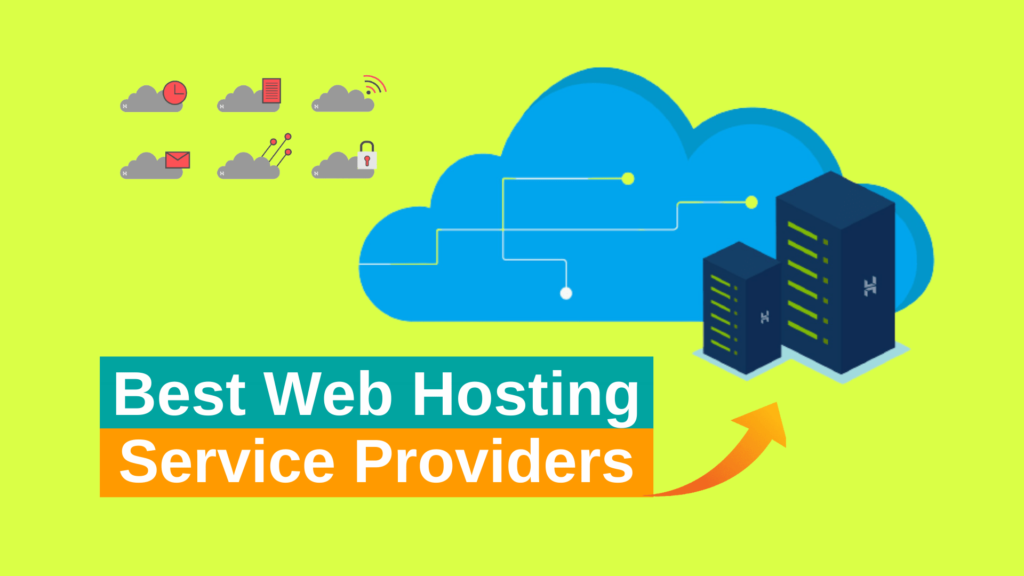 Web hosting is a platform to explore your online business. When you are opening a store physical you need space and a place where you will open your store. Web hosting is the place on the internet where you can open and set up your online business. As different locations are available in physical opening different website hosting services are available nowadays.
Several web hosting service providers have made opening a website as easy as it has never been before. Multiple options are available in these web hosting services that allow you to run your website within hours even if you are new in this domain. In this article, we have enlisted a few best web host service providers that will help you a lot in establishing and growing your online business.
Hostinger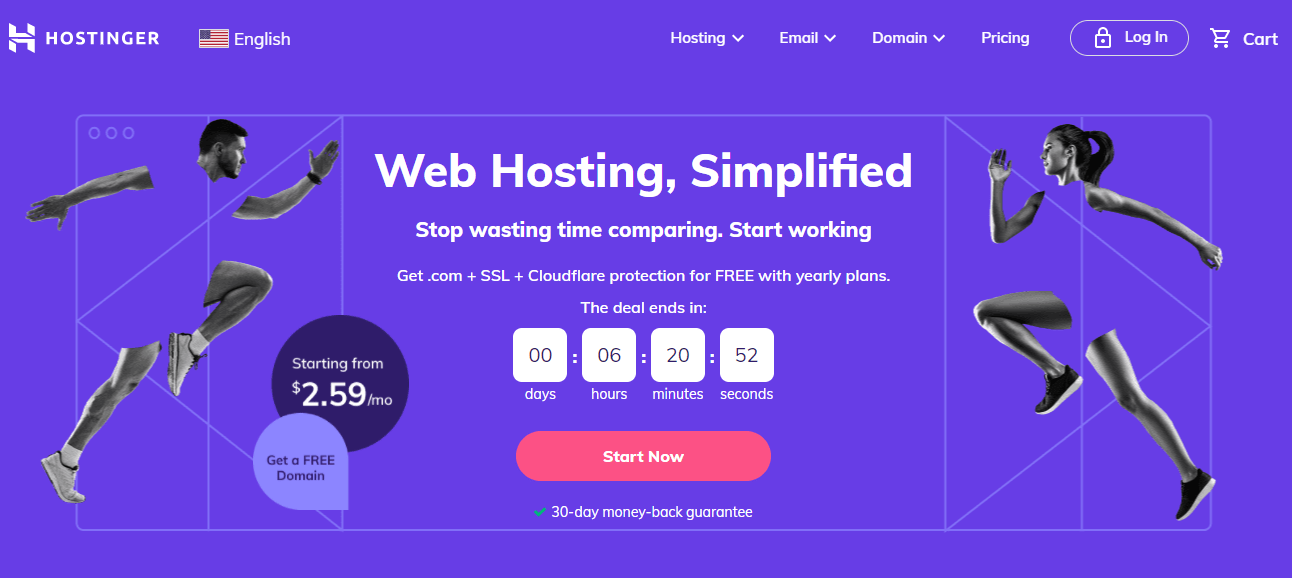 Hostinger can be the best web host service provider if you want to publish your content fast and smoothly. Customers never wait to open a website that takes more than five seconds. Not only speed Hostinger provides an affordable hosting solution for beginners.
Different hosting plans are available from $1.39 to $3.99 per month. You can enjoy the lowest hosting fee if you sign a four-year contract for a subscription. At any time of your contract, you can go for some other plan to enjoy 100sitesor even more.
The next benefit that you will get from Hostinger is the Hostinger own cache management and a lot of storage. If your device doesn't have too much space, don't worry. Hostinger has enough space to handle 10,000 visits each month.
If you go for a business plan with $3.99 per month you can get more services with daily back-ups. This backup allows you to get your previous data easily if you lost all of it. Hostinger provides you a money-back guarantee for one month if you are not satisfied with the services provide by the server.
Dreamhost
Dreamhost hosting service has had unlimited features since 1996 and has been the best host service because of its ever-changing trend. Webhosting servers provide you normally 30 to 45 days money back grantee, but Dreamhost give you 97 days to check the website completely before getting locked in it.
Dreamhost has a very affordable and easy plan for beginners and businessmen. You can select shared starter for $2.59 per month and shared unlimited for $3.59 per month. With a shared starter you can get 50GB space with an already installed word press and SSL certificate in less than 3 dollars.
Shared unlimited provides you unlimited services based on its name. You can get unlimited storage space. You can handle unlimited websites and subdomains in this package.  You can spend less than 4 dollars per month if you chose a year plan instead of month to month payment.
Dreamhost provides free website migration with no downtime and hosting plans. This service is only if you want to transfer your website to word press, for others you have to pay a fee.
Bluehost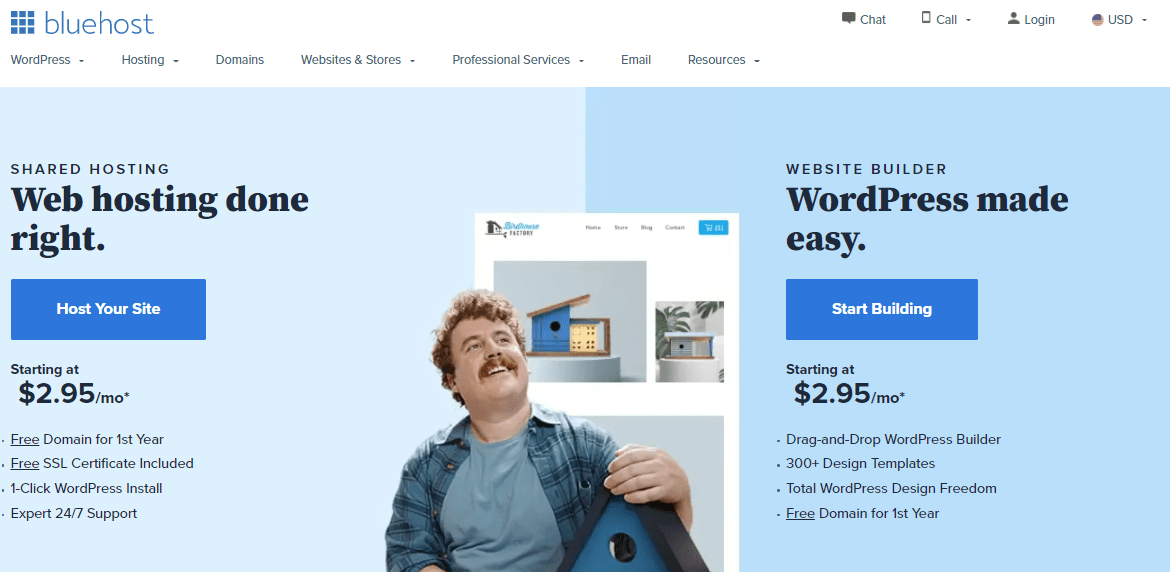 Bluehost (Learn more about Bluehost) is the best website host provider for those who want to run their website in a short span. If you are looking for a hosting website for word press especially Bluehost is best in this race.  This server allows you to start your business easily without going deep into technical complications. 
You can select a different plan from basic to choice plus depending on your budget and the services you want to avail. With a basic plan, you can get 50GB storage, 5 domains, and 25 subdomains for $2.95 per month. For unlimited space and unlimited access to domains and subdomains, you can select choice and choice plus plans ranging up to $5.45 per month.
One of the most interesting features of Bluehost is the free domain name for one year. Unlike other websites, you don't have to spend extra money in search of domains. You can easily take domain name free with Bluehost. With excellent customer support for 24/7 and 365 days, you can call and stat live chat to get your problem solved.
Bluehost allows you to set up your website within hours by its step to step complete guide. Creating and maintaining the website for a beginner is another appealing feature of Bluehost making it ideal for beginners.
Nexcess
Nexcess website hosting services are much speedy and better than many other hosting service providers. If you want to handle your online store this host can your best choice. Less usage of memory with 10 times more loading speed has made usage and services of Nexcess better for beginners who want to explore business in less time.
In price, Nexcess is an expensive website but in turn, it provides better services. Its basic plan start from $15 per month that gives you 50GB of space, and 50 concurrent users. Space and users increase up to 1TB by upgrading the plans. This web has more than 50k websites working under it because of its efficiency.
Security and protection of you and your client is a priority of Nexcess. You are provided with a free SSL certificate, 24/7 monitoring and you will be notified through email at once when some unusual activity is seen on your website.
Nexcess offers an affiliate marketing option on your site by placing ads on your website and earning per ad. Site migration is safe with no downtime and extra fee. You can easily migrate the website by applying the server.
WP engine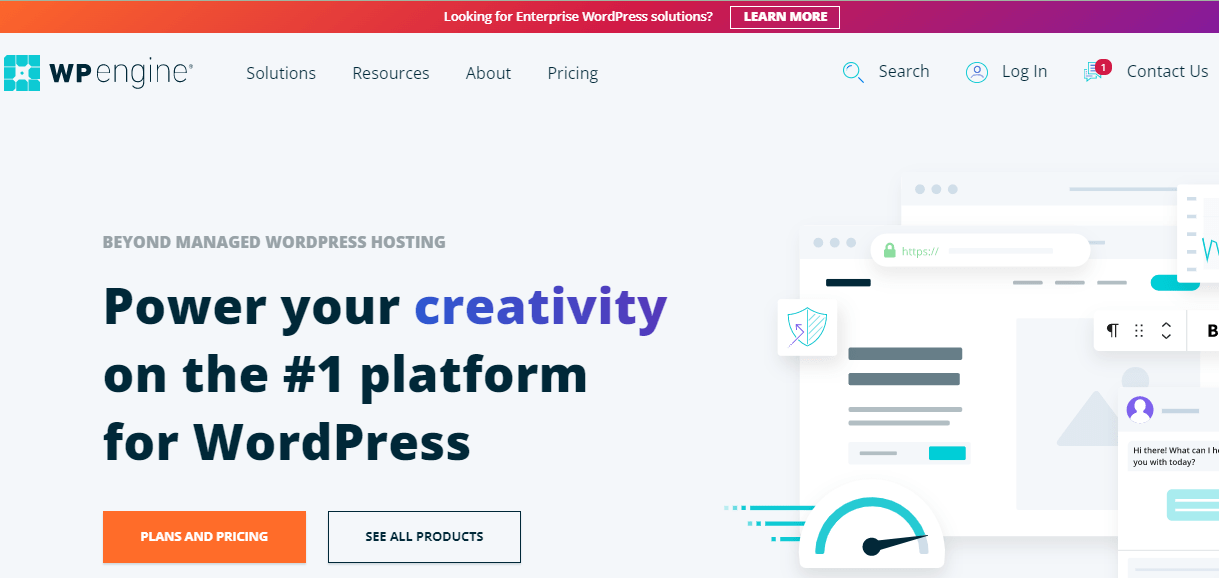 If you want to try some advanced website with ultra-fast speed and all work done by a website then you can go for WP engine. This website handles all technical problems and issues related to word press in its hands. This website is particular designed for word press. If you don't want to spend extra money on word press developers you can have this website.
With some more expenses, you can choose different plans and can run your website in a better way. This website allows you to check and test your website before going live, in addition, you can enjoy one-click staging areas with the WP engine.
WP engines provide extra fast loading speed of your site with a 99.95% server uptime guarantee. This website compensates for your hosting credit if your uptime falls below a certain level. Staging areas allow you to change and install new themes for your website with a single click.
In a startup plan, you have to pay $25 per month with a guarantee of 25 thousand visits per month, 10 GB storage, and 50GB bandwidth.  You can upgrade the business by using a growth plan with $95 per month and even for a scale plan with $241 per month.
What are the best web host service providers?
You can select different web host service providers, but before finalizing sit back and look for different features in web hosting service providers. All hosting websites cannot support every domain. So relax and search and everything about the website and clear all your doubts.
Some excellent hosting features that must be on the website are as:
Uptime reliability
If your website has low uptime reliability then your site will not open. So always look for a website with maximum uptime reliability. Fortunately, several websites are offering 99.99% uptime reliability, but if still, your website goes down search for some other web host server.
Customer service and speed
Speed is the key to your success, so select a website with the best loading speed to meet the urgency of your client. Customer service affects a lot if you are a beginner and facing difficulties in website services.
Conclusion
When you are going to open a website you are in a long-term relationship with web host service providers.  So always look for a server that fulfills all your requirement and helps in boosting your site business in less time.