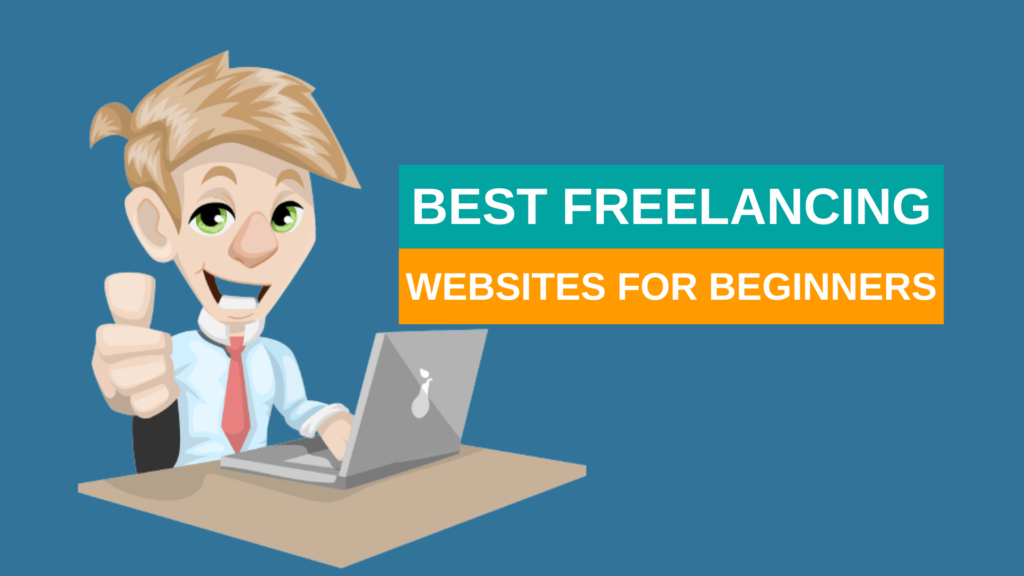 Freelancing is a platform that allows you to earn a handsome amount of money while doing your kind of job. Finding a job especially for a new person is extremely difficult, but freelancing has equal opportunities both for beginners and professionals. We will provide you a writing platform for freelancing that allows you to support your family in a better way.
Different platforms are present that need various kinds of work and then in return, they will pay you money. You just have to manage your skills and give your area of freelancing a proper time. In this article, we will save your time by describing the best freelancing sites for beginners.
Before moving to any website you have to be sure of what you want to do and sell on freelancing sites. If you are aware of your niche you can understand well and choose the site that can be helpful for you in a real way, as different sites have variable opportunities for different niches.
Ready to decide your freelancing site, then let's get into it!
Fiverr
One of the most popular and best freelancing websites that make a direct connection between buyer and seller is Fiverr. You have to make an account and decide your niches by knowing your skills. You can go for marketing, writing, editing, graphics, and many more.
Fiver is the best site for beginners allowing them to get their first money in 5$. You can make different gigs offering different services and watching your offered services, buyers will contact you. If you learn and make the perfect offer you can make 100$ per day with a Fiverr.
The feature that makes this site best for a beginner is no signup fee. Anyone with some skill can make an account on Fiverr with all your data secured.  You will be saved here from fraud as Fiverr makes communication easier and safe through its platform.
Over time your level may rise, and in turn, you will receive more orders and more money. With easy clearance, no fraud, easy aces, and easy communication make fiver the best site with more than 3 million active people.
Upwork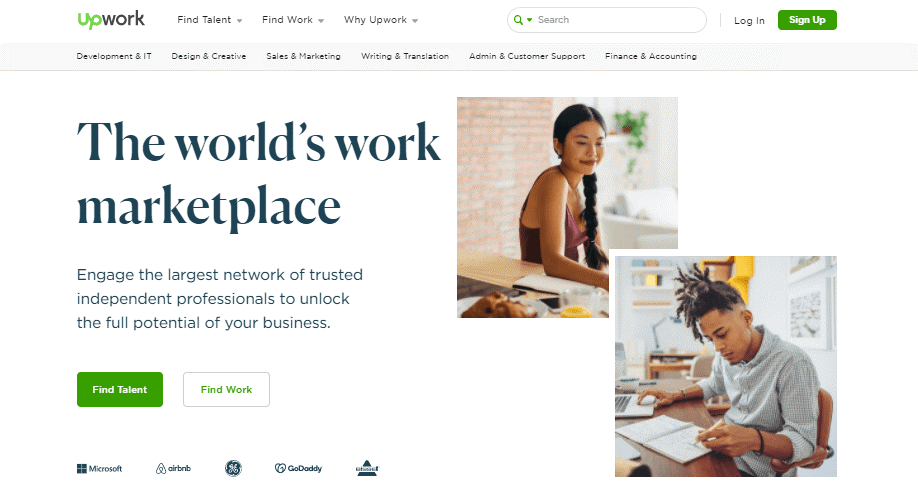 Upwork is a freelancing website that has always been something for every client. Different tasks are available on Upwork and preference may vary from beginner to expert level. Here you get a chance to earn money per hour, can take short-term and long-term projects with little fee-cutting at the time of payment.
With no signup fee, anyone can take a start through this platform. With more than 2 million active people and up to 1.5 million per year job posting this site is gaining popularity in freelancer's life. Easy communication and allowing you to earn per hour also add some points in its popularity statistics.
The basic and main problem starting your freelancer service is the chance of getting fraud. This will not be possible while working on Upwork. This platform ensures you about the legibility of buyer and in-app communication have also contributed a lot in protecting sellers from fraud. Not only this, freelancers will be paid by the buyer even for a sample an additional feature in comparison to other competitive websites.
Flex jobs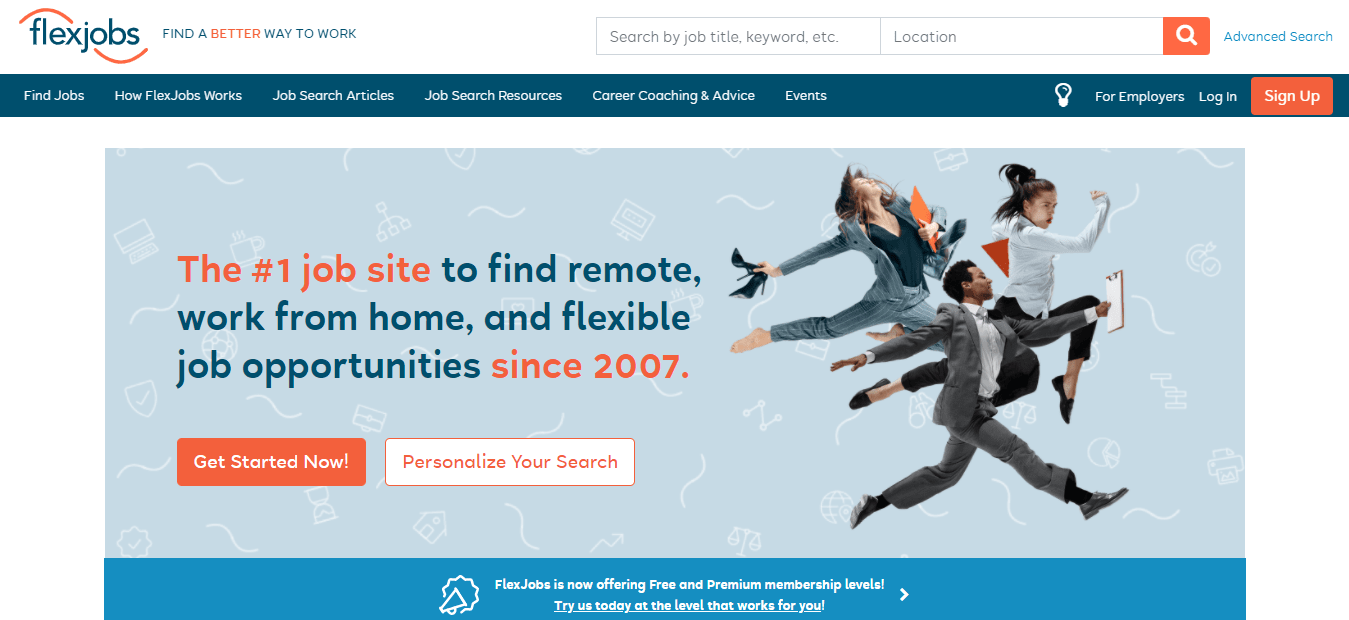 If you are looking for a spam-free and less competitive website to start your carrier as a freelancer then flex jobs is the best site for you. This platform allows easy selling of your services with 30 thousand jobs posted per year with access.
 This site has a tool that will save you time to search for your desired field. You don't have to scroll down and find your best service, you can easily search and get the best offers in front of you.
This site has sign-up fees weekly and monthly as well. After paying a specific amount of fee there will be a surety that you will get some work and get paid by this. The most important feature about this website is very little completion because of minimum sign-up fees. After one month if you are not satisfied with the quality and payment then you can easily claim for money back.
In flex jobs, there will be a zero percent chance to get scam. In addition, if you are a beginner you will be given a carrier coaching service that will help you in orientating you in the right direction. With no ads and no reliability issues, you can earn well on this platform.
Tutor.com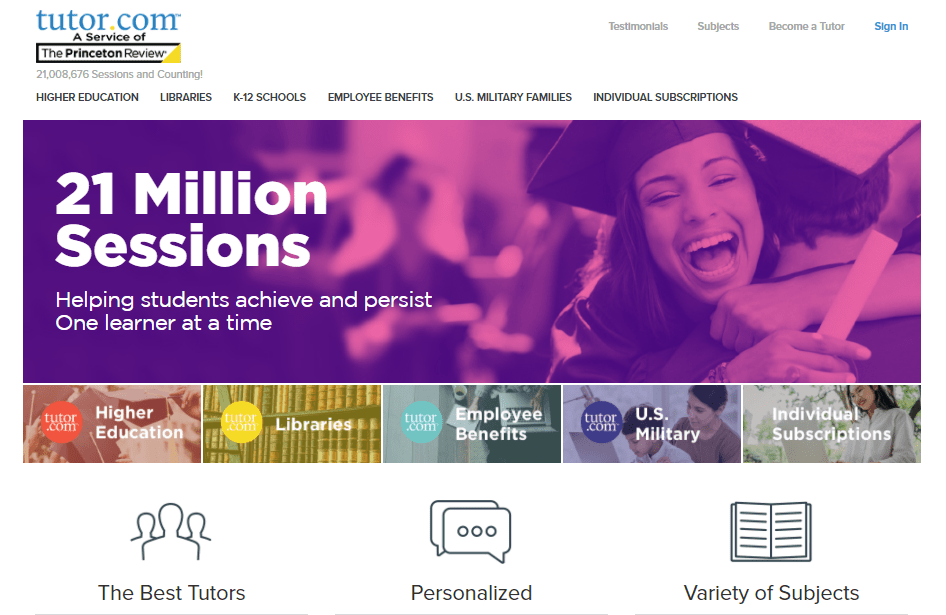 The next best site that offers a good amount for a freelancer is tutor.com that allows you to earn while teaching. This is an online teaching class where you can teach any subject of your choice to students anywhere in the world. The only thing you need to earn from this site is your command over the subject.
You just have to make an account by filling application form on tutor.com. After approval of your form, you will be informed by mock online class and if you have passed this you can start teaching from the next minute.
Benefits that you may get from this site to teach at any time when you want. You don't have to follow a timetable for your class, you can teach at the time at which you are comfortable. You can decide certain hours per day or weekly and you will get aid by your hours of teaching.
If you are not getting the students after logging in, the company will pay you 5 to 6 dollars without teaching a single student. If you give proper time you can easily make up to 600$ for a month by teaching on this platform.
People per hour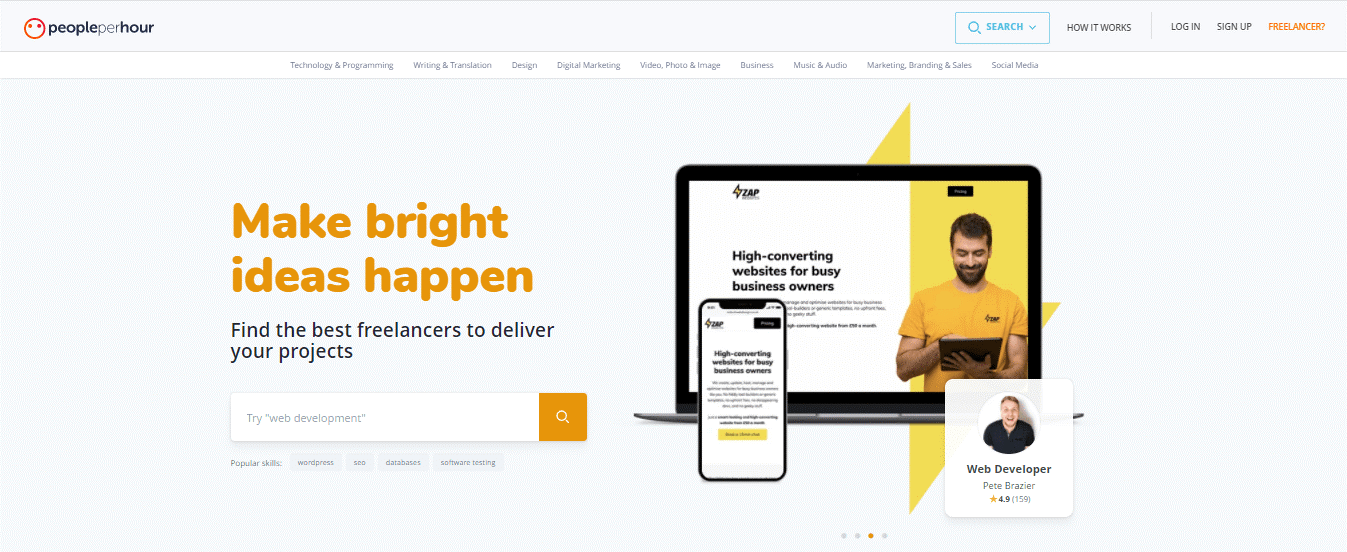 Last but not least site that allows you to earn and start your carrier is people per hour. this is a UK-based site with more than one million people that enables you to earn by working hourly and by signing long-term projects. After making your account you have to wait for the approval of your account.
Once your account gets approved, you can make your portfolio by working for different clients and can also apply for different projects. The most important tip to get clients on this site is to make your profile and portfolio attractive and almost perfect.
Forget and come out from the fear of not being getting paid. This website ensures on-time payment to the seller because the buyer has to deposit the given amount before starting the project. You can make your portfolio better if you are good at communication.
This app has a region-based service that allows you to find local buyers. You can work for them make your portfolio and then look for higher clients for better and large orders.
Takeaway:
Freelancing platforms are present with their pros and cons in different fields. For better and more opportunities you have to market your profile and set your price limit as low and perfect as it can be. Marketing is the only way to take your career from a beginner to a pro level.
As a beginner, it is overwhelming to select a site and invest your time. We have reviewed the best freelancing sites for beginners and hope that you have decided what kind of site you are selecting.