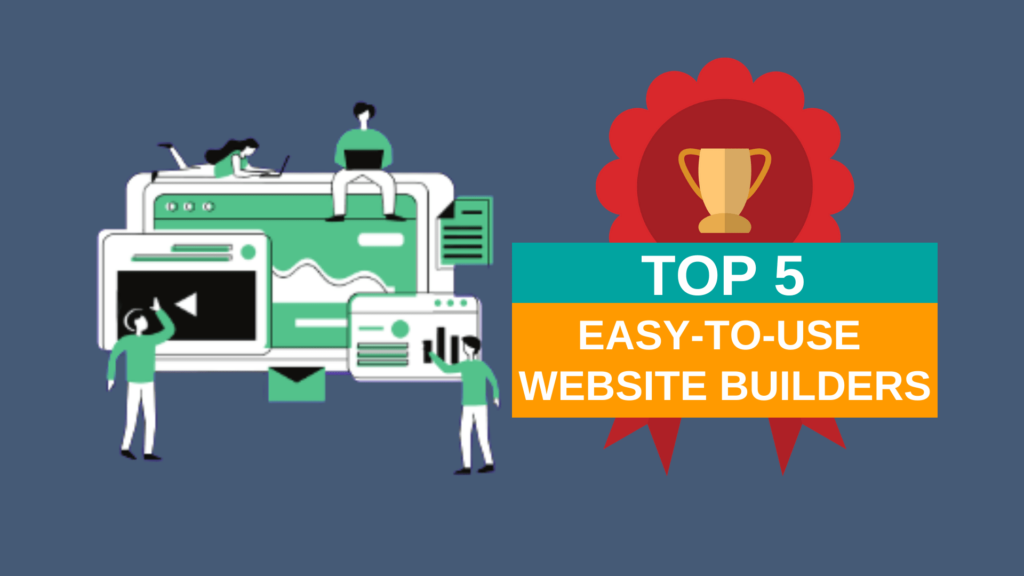 In the past, building a website was an unpleasant experience for those who don't like coding languages like HTML, etc. But website builders change the experience of website making. Now, in the present-day world, everyone can build a website in just a few hours without coding. You just need to buy a website builder's premium plan or if you think the premium plan doesn't work for you now, you can also use the free or trial plan and easily build your own website.
The problem is there are numerous website builders and choosing one is quite difficult. But don't worry because to save your time we have done in-depth research about the best and easy-to-use website builders and chose the top 5 website builders. These top 5 website builders are the best choice for those who don't know about coding and want to build their website easily.
wix.com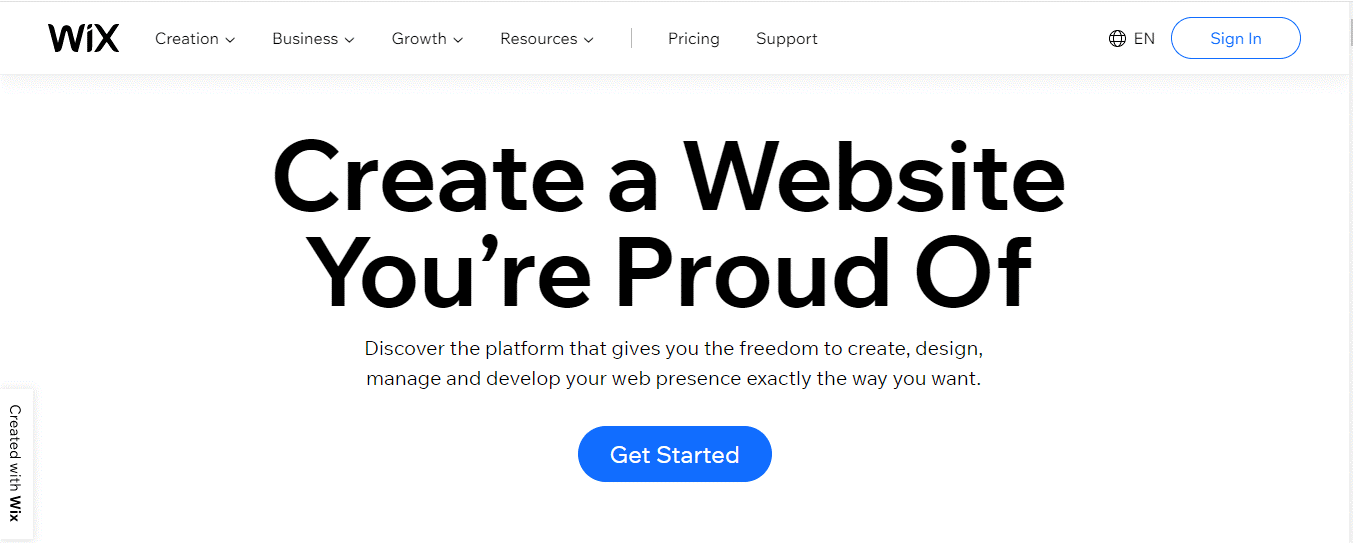 Wix.com, a well-known website builder that builds 160 million websites. It is famously recognized for its easy-to-use drag-and-drop interface that allows the user to add widgets and elements. Besides the interface, Wix offers 200+ plugins or apps and enormous templates for every category so you can design your website.
How to use Wix?
First, you need to sign up for Wix.
Choose the category for your website
After that, you have to choose the template.
Personalize the design of the template and add functions with the help of apps.
The last step is to publish your website.
What is the Cost of Wix plans?
Wix.com offers 4 plans for its users:
Connect Domain – $4.50 per month,
Combo plan – $8.50
Unlimited – $12 per month
VIP – $24.50 per month
Weebly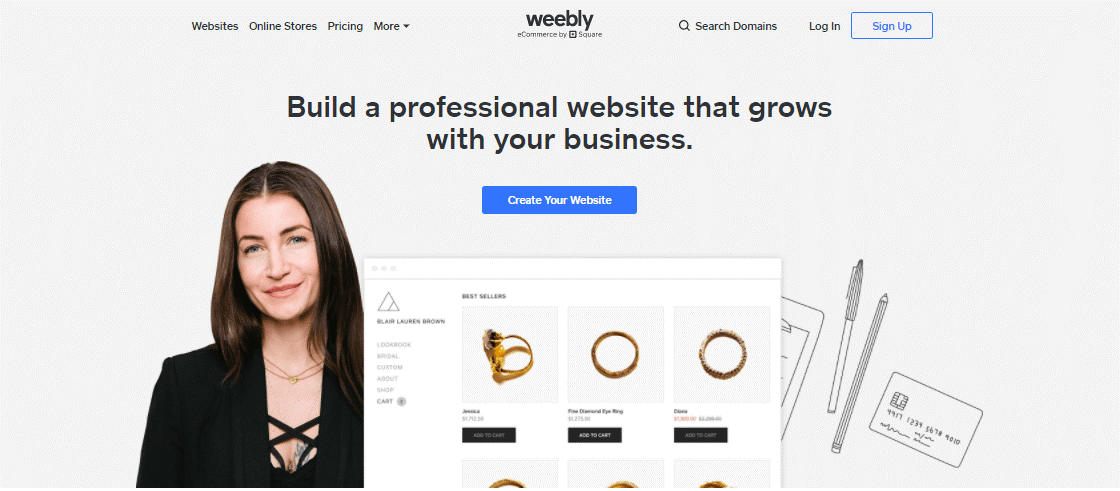 Weebly is the second pick in the list of our top 5 website builder collections. It's an amazing choice for people who want to start their online e-commerce store, blog, or any website. It has a massive number of 625,000 paid subscribers who used their services. Weebly has two editors first one is Weebly editor, and the second is Square editor. The Square Editor creates an e-commerce website, and Weebly editor works great for blogs, websites because it is a more flexible, easy-to-use website builder.
How Weebly works?
Just like all website builders, you need to sign-up for Weebly.
After signing up, you need to select the type of website you want to create.
The third step is to select the theme of your website.
Choose a domain name for your Weebly website.
Install apps, add elements, and design your Weebly website the way you want.
What is the Cost of Weebly Plans?
Weebly offers four plans for its users.
Free plan – means you don't have to pay and you can make a website with Weebly sub-domain.
Connect – $5 monthly.
Pro – $12 monthly.
Business – $25 monthly.
Shopify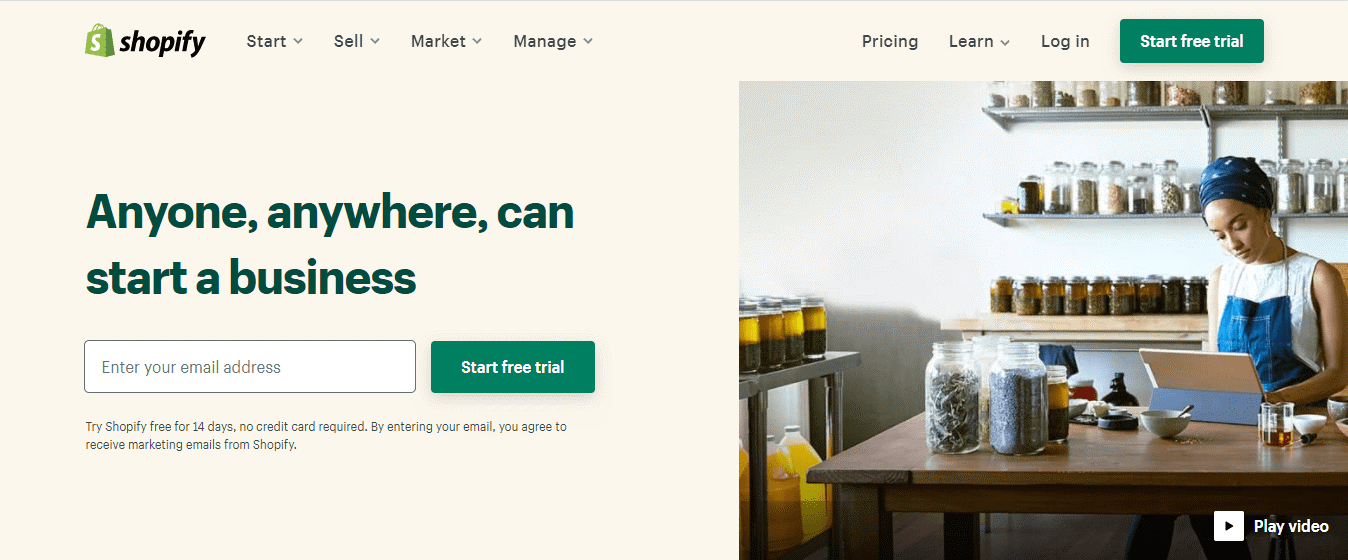 Are you a business owner? And searching for an amazing website builder to make an online e-commerce store? Then don't concern yourself too much. Because I have got a solution for your problem and it is Shopify. It's an online website creating software that makes the entire process of e-commerce website building and updating easy and fast. Shopify provides 1200 plus apps, 50 plus themes, and an easily customizable template for an e-commerce store.
How Shopify works?
Sign up for the Shopify website.
After signing up, you'll see the admin panel of Shopify where you've to enter product details like price description by clicking on (add a product) option.
In the third step, you've to choose and customize the themes and templates for your store.
After customizing your e-commerce store design, you've to buy a domain name and set up the payment process. Now your store is ready.
What is the Cost of Shopify plans?
Shopify offers 14 day's free trial and three plans.
Basic Shopify – $29 per month.
Shopify – $59 per month.
Advance Shopify – $299 per month.
Squarespace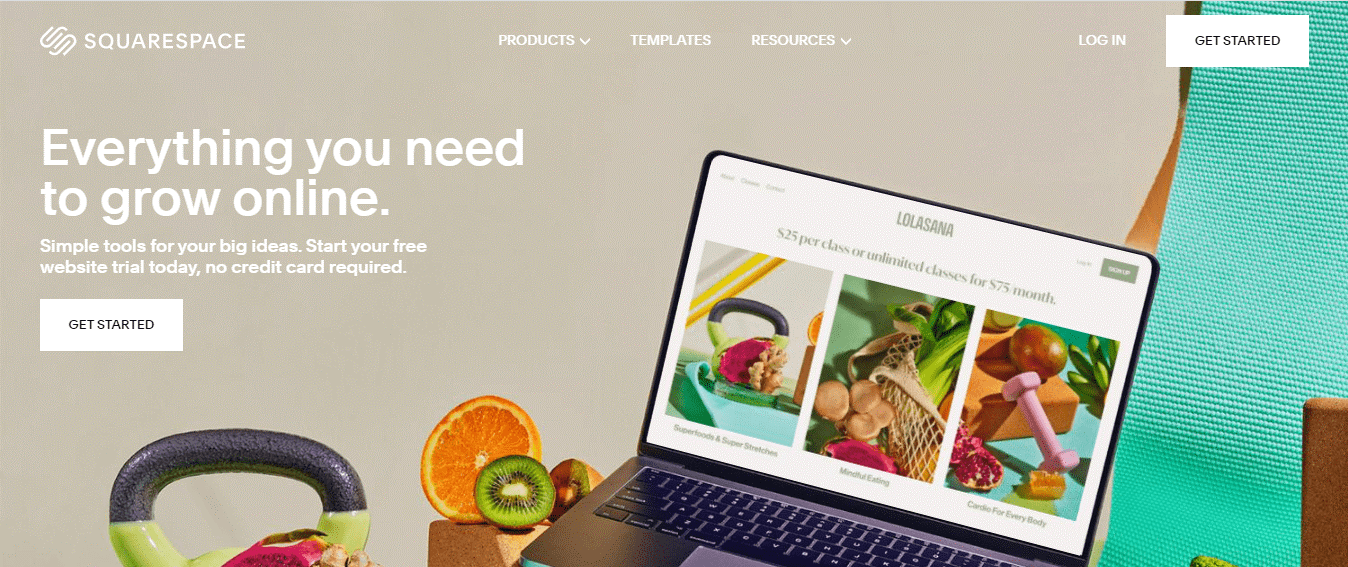 Squarespace is the best option for small business owners who want to make an e-commerce store online or for bloggers, photographers, and actors, singers, etc. it provides 113 optimized templates that are suitable for all website versions. Another best feature is if you create a blog with Squarespace website builder then you can manage your blog with the help of the mobile application of Squarespace.
How Squarespace Work?
The first step is to sign up for the website.
Choose a template that suits your website or blog niche.
Customize the template design.
Buy a domain name for your business or blog.
What is the Cost of Squarespace plans?
Squarespace website builder provides four different plans.
Personal – $12 per month.
Business – $18 per month.
Basic Commerce – $26 per month.
Advance Commerce – $40 per month.
WordPress

WordPress a name that comes to every mind when it comes to website building. But here I'm talking about WordPress.com a well-known website builder. It does not give many options to users, like you can't use all plugins, or monetize your website in a free version that's the reason it comes in last in our list. But if you buy the plan for WordPress.com, you can use the plugins themes, which is the strong point of why people chose WordPress website builder.
How WordPress Works?
Sign up for WordPress.com.
Choose the domain for your website.
Select the page layout for your website, add pages and customize them.
What is the Cost of WordPress plans?
It offers four plans for different types of websites.
Personal – $4 per month.
Premium – $8 per month.
Business – $25 per month.
E-commerce – $45 per month.