Weebly is very user-friendly website builder. You can create professional websites without coding. It has drag-and-drop tools and customizable templates, which help you to design your site easily. It has very advanced features like e-commerce, blogging, and social media integration. In simple words, Weebly makes website creation accessible and hassle-free. But in this article we will only discuss about "How to log into weebly account or weebly website".
After successfully signed up for weebly account. You can use same email and password to login your weebly account or website. Weebly offers several login methods to access user accounts and manage websites.
Let's explore the common login method by which you can easily sign in weebly account.
Step #01
Open your preferred web browser and search "log into weebly" or enter this URL (www.weebly.com) in the opened browser's search bar.
Step #02
On weebly main page, click on the "Log in" button at top right corner.
Step #03
Upon clicking the login button. A new page open where you will have two options to sign in your weebly account i.e. by email and password or using 3rd party service like Google, Facebook etc.
Step #04
Weebly Login with Email and Password:
Enter the email address associated with your Weebly account.
Type in your password.
Click on the "Log In" or "Sign In" button
Upon entering correct login credentials and clicking the login button, you will be logged in to your Weebly account and directed to your website dashboard.
Weebly Login with 3rd Parties Login Method.
The 3rd party services available to login weebly account are;
Login Weebly with Google
Login Weebly with Facebook
Login Weebly with Square
Log into Weebly with Google Account:
On the log in to Weebly page, select the option to log in with your Google account from available 3rd party service.
Next, you will be redirected to the Google login page.
On next page you need to enter your Google email and password.
Then, click on the "Next" button.
If the provided credentials are valid, you will be redirected back to Weebly and logged into your account.
Log into Weebly with Facebook Account:
Once you access the Weebly login page. Choose the option "Login Weebly with Facebook Account".
Next, you will be redirected to the Facebook login page.
Enter your Facebook login credentials email/phone number and password.
Then, click on the "Log In" button.
If the provided credentials are correct, you will be logged in to your Weebly website/account using your Facebook account.
Log into Weebly with Square:
On main log into Weebly page. Look for the option to log in with your Square in the 3rd party list.
Then click on it, and a pop-up window will appear.
Enter your Square login credentials.
If you have enabled two-factor authentication, complete the verification process.
Once the provided credentials are validated, you will be logged in to your Weebly account.
Note: To use the 3rd party login method, it must be corresponds to the Weebly account you previously created or linked to Weebly.
How Do I Log into Weebly Account if I forgot Password or Username:
If you have forgotten your password or username of Weebly Login. DON'T WORRY! There are some few steps by which you can recover your password as well as username. So, let's explore the steps.
Weebly Account Password Recovery:
Go to Weebly login page. Look for the "Forgot Password?" option and click on it. This will take you to the password recovery page. (upon entering the email and clicking "Next" you will be able to see the "Forgot Password" option)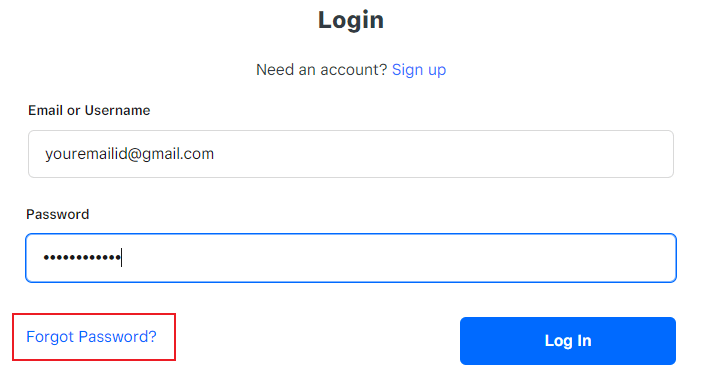 Once entered the email address associated with your weebly account, click on the "Send" button.
Weebly will send reset instructions to your email.
Check your email inbox for a message from Weebly. If you don't see it, make sure you have provided correct email and also check your spam or junk folder as well.
Open the email received from Weebly and look for a password reset link. Click on the link provided.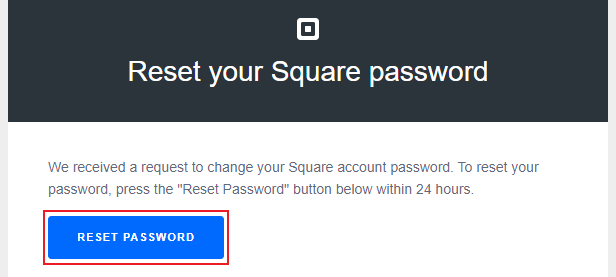 Once you click, you will be directed to a page where you can create a new password for your Weebly account.
Follow the instructions given by weebly and choose a strong, unique with a minimum of 8 characters long password.
Upon clicking continue, you will be redirected to a page confirming password reset.
Finally, you will have an option "Continue to Dashboard". Upon clicking on it, you will be redirected to your Weebly Admin Dashboard.
Note: To reset your password, press the "Reset Password" button below within 24 hours. After 24 hours, the link will expire. But, do not worry. If the button has expired, you can request another password reset email. Visit the Square Support Center for more information on resetting your password.
Weebly Account Username Recovery:
Go to Log into Weebly main page.
Click the "log in" option at top right hand side.
Here enter the best possible email or username you remember.
Now go to the "forget password" option. (These 2 steps are for those who do not see the "Reset Email or Username" option once click the "Login" button.
Then, you will be redirected to a page with an option "I don't remember my email address". Click on it.

Carefully follow the instructions mentioned on that page to reach out to Weebly's support team for assistance in locating your Weebly account. Make sure you provided all the necessary information they require correctly. Once you provide requested information, submit them now. Weebly's support team will then review your submission and assist you further in recovering your account.
Conclusion:
In conclusion, Weebly offers multiple login methods, including email and password login, Google account, Facebook account, and Square login. This, Log into Weebly methods, provides flexibility and convenience for users to access their Weebly accounts and manage their websites. Also if you forget its password, you can recover that in few simple steps. It even has an option to recover weebly login email or username by contacting their support. Weebly's login process main aims is to provide a user-friendly experience, allowing each individual or businesses to effortlessly log in and take advantage of the platform's website-building capabilities.
Related FAQs.
How to recover Weebly account?
There are two types of Weebly account recovery. Password recovery and username recovery. For Weebly account Password recovery, all you need it to click the "Forget Password" option. And for Weebly username recovery, you need to contact their as explained above.