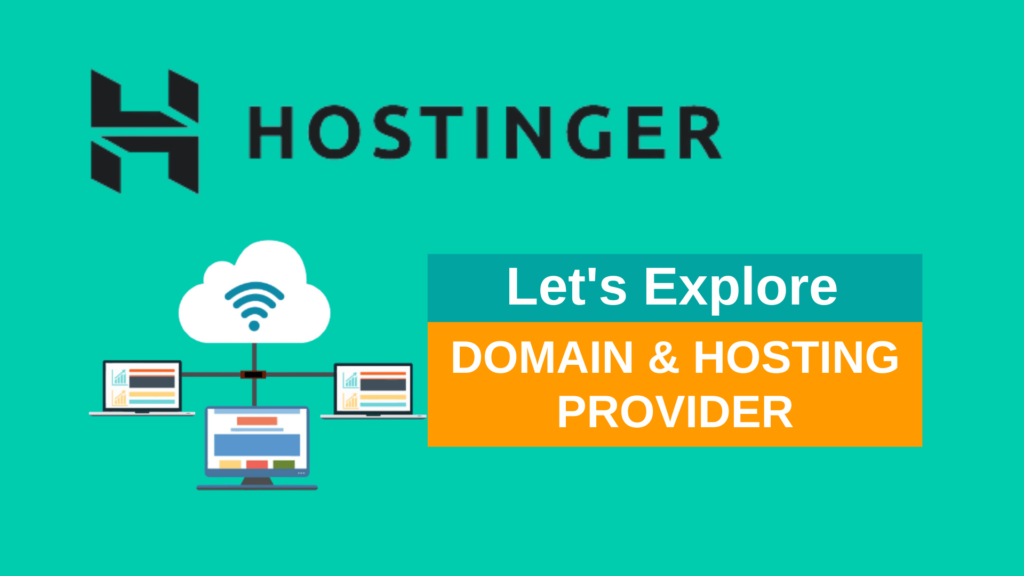 A domain registrar and employee-owned web hosting provider established in 2004, originally named Hosting Media then after 6 years rebranded their name as Hostinger. They have established their 8 centers in different countries around the world and gained the trust of over 29+ million users across 178 countries.
As the company is growing fast hostinger is the most searched host in 2020 according to Google Trends and it still gives a tough time to other hosting platforms and impresses the users.
FEATURES AND PLANS
SHARED WEB HOSTING: This type of hosting is the most economical and the most affordable available option especially on Hostinger for small and medium scale businesses. Hostinger offers three shared hosting plans i.e. single, premium, and business category according to your engagement needs. Free SSL and domain are also included in the premium and business hosting plans.
CLOUD HOSTING: Honestly folks, if you want to grow your website quickly then, cloud hosting plans are for you .it is easy-to-use due to its innovative control panel and necessary features. These plans include dedicated IP and resources, automated daily backups, quick setups, and a built-in cache manager.
WORDPRESS HOSTING: Hostinger's WordPress hosting implement the perfect potential of WordPress. Features include LiteSpeed servers that make the performance exceptional, Plugins that help you to optimize and design your website quickly, SSD storage that enables the website to store large data and files with fast load times, and a 1-click installer with which you can install WordPress in just one click.
VPS HOSTING: Dedicated resources are one of the benefits of VPS hosting. Therefore, CPU power, RAM, and disk space do not have to be shared. A certain amount is allocated to you which you can control entirely at your discretion. A VPS provides more control than any other service because you can install your own OS and access root server files.
MINECRAFT HOSTING: Hostinger offers to host for Minecraft (an immensely popular game worldwide) that Manage your Minecraft server easily with Hostinger Game Panel and all hosting plans that feature full root access and a flexible daemon that can easily handle adding or removing mods and plugins. Game mods can be installed, rules can be established, and even advertising can be enabled.
CYBERPANEL VPS HOSTING: Hostinger provides cyberpanel hosting at its best. It features auto-backups, auto-SSL, FTP management, PHP scripting, and more. This hosting control panel runs on Open LiteSpeed and is designed for web hosting.
cPANEL HOSTING: This type of hosting is much needed because it is the foundation of the website that gives you more potential customers and engagement. It has multiple features involving files, MySQL, email, stats, and data tracking in addition to SEO optimization. Hostinger cpanel hosting provides high-speed cpanel hosting which will save your precious time. It also offers an array of features, such as the capability to create FTP users and email addresses, as well as additional domains and MySQL databases that give you full control over your web hosting environment.
SEVERAL BENEFITS OF HOSTINGER THAT INCREASED SPEED:
Speed is one of the promising features for the customers to grab their attention in seconds as in today's world time is money so no one wants to waste a single second and a user wants their page to load in less than a second. A page load time can reduce or increase the probability of bounce in just a second. So, hostinger provides the exceptionally fastest Webhosting to its customers among all the other competitors. our Hostinger provides a premium shared account that comes up with multiple benefits enlisted
1-click installer that allows users to installed their favorite apps in just one click.
4 support is much needed if you are a developer and PHP7 is better and faster than other previous PHP versions.
Optimization and LiteSpeed Cache: Hostinger offers hosting plans with its latest version of WordPress that delivers better performance and a great speed score.
PRICING: Hostinger stands out among all its competitors because of its cheap introductory price which is 1.39$/month for an entry-level plan and it is especially beneficial for beginners. Pricing involves four payment period includes monthly, yearly, bi-yearly, and quadrennially (four years) which is a very good available option for the users because no other host provide a quadrennial payment method. Hostinger also offering 30-days money-back guarantee if you aren't 100% satisfied with the services.
WHY HOST WITH HOSTINGER
9% uptime: you will always compare the uptime of different host sites before choosing the best one and hosting provides a 99.98% uptime guarantee for its users and that is very beneficial for the small business sites as well showed their reliability and credibility for the new potential customers.
24/7 support: Hostinger always supports their customers through their professional expert team. They usually respond in less than 2 minutes communicate with the clients through live chats and emails until the problem is solved. Hostinger support team serves 20 countries from their support centers in their local languages and they are also planning to include more localized languages.
Safe and secure: Hostinger ensures users hosting security by managing multiple sites with regular backups, multi-user permission management, and 2-factor authorization.
Zyro: A website builder was recently added to the Hostinger product line, increasing the utility of their already impressive catalog. The user experience with Zyro is unparalleled for beginners and goes beyond the basics. It allows users to create content automatically, streamline designs, etc.
Deals: Hostinger came up with deals regularly that offer cheap hosting, free domains, SSL certificates, Cloudflare, and much more with which many small businesses would be benefited.
E-commerce: E-commerce tools enable you to make money online and Hostinger has a wide variety of them. The Hostinger store offers popular tools such as OpenCart, PrestaShop, Simple Invoices, and Zen Cart that are useful for web applications. If you are looking to secure your website from hackers; Hostinger has lot of tools that let you do just that. In addition, Cloudflare offers $19.99 protection from DDoS attacks and other threats, which will guard your site against them. In many Hostinger plans, Cloudflare is offered at no cost if you sign up for a year or more.
If you are a beginner and in need of the cheapest, secure, and reliable available option for hosting your website then, you should choose Hostinger as your host.